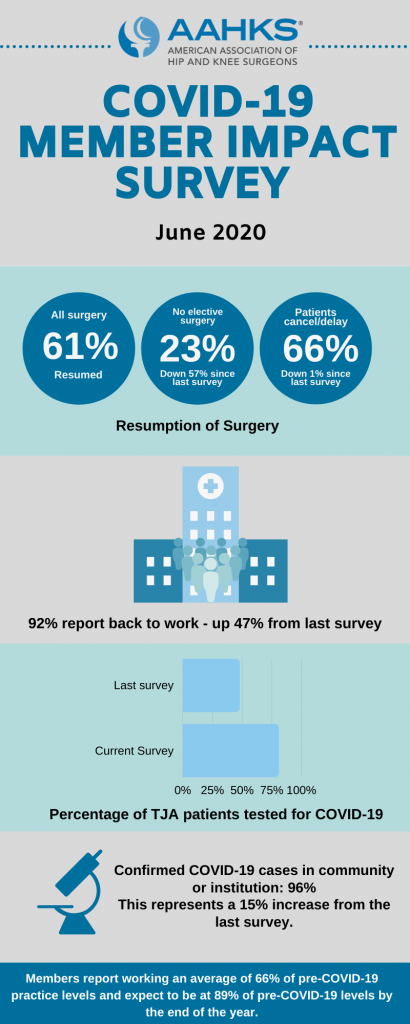 AAHKS has completed the fourth member survey on how the COVID-19 pandemic has affected the practice of hip and knee replacement surgery. This survey focused on continued change and re-opening plans and processes. Here are some of the data we have collected:
61% all surgery resumed with no restrictions
23% hospitals have stopped elective inpatient surgery
Down 57% since last survey
66% Patients cancelling/delaying scheduled surgery
Down 1% since last survey
92% back to work
Up 47% since last survey
96% confirmed COVID-19 cases have occurred in their community or institution
Up 15% since last survey
81% All TJA patients tested for COVID-19
Up 33% since last survey
Members report they are currently working an average of 66% of pre COVID-19 practice levels and expect to be at 89% of pre COVID levels by the end of the year.
We will continue to track the evolution of how re-opening affects AAHKS members in further surveys. We also plan to publish the results of these surveys for your information and utilization. Your continued input on these surveys is greatly appreciated.