Podcast: Play in new window | Download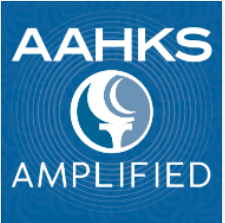 In this episode of AAHKS Amplified, Patient and Public Relations Committee members Michael Blankstein, MD and David Deckey, MD were joined by a special guest, Iain Murray, MD. After weeks of tyring to coordiante schedules to record this podcast, we finally found a date and time that would work for all parties.
And we're so glad this happened because in this recording our guests spoke about the various options that are available for hip and knee arthritis injections – corticosteroid, hyaluronic acid and platelet rich plasma.
I think you'll find this recording to be very helpful – learn about the side effects of injections and when and how often you should be getting them. Be sure to listen to Part 2 of this recording when completed!
In this episode:
Michael Blankstein, MD – Patient and Public Relations Committee Member
David Deckey, MD – Patient and Public Relations Committee Member
Iain Murray, MD – Special Guest