C. Lowry Barnes, MD Takes Office as AAHKS President
For Immediate Release
March 25, 2020
Rosemont, Ill. – C. Lowry Barnes, MD, took office as the 30th president of the American Association of Hip and Knee Surgeons (AAHKS) during the AAHKS Board of Directors meeting held on a video conference platform due to the cancellation of the in-person AAOS Annual Meeting because of the COVID-19 pandemic. The AAHKS Board was to meet in person at that event and pass the gavel per tradition; however, opted for a virtual solution instead. After Dr. Bolognesi expressed his thanks for the honor to serve, Dr. Barnes said, "We all want to thank you for what you've done for the organization. We have tough issues to face this year and we'll do our best to carry on. This presidential line really leads together, and we'll be calling on everyone to stay involved."
Dr. Barnes is chair of the Department of Orthopaedic Surgery University of Arkansas for Medical Sciences (UAMS) and holds the Carl L. Nelson, MD, Chair in Orthopaedic Surgery. He graduated with honors from the UAMS College of Medicine in 1986 and went on to complete his internship and residency in orthopaedic surgery at UAMS. Dr. Barnes completed a fellowship in adult reconstruction surgery and arthritis surgery at Harvard Medical School and Brigham and Women's Hospital in Boston.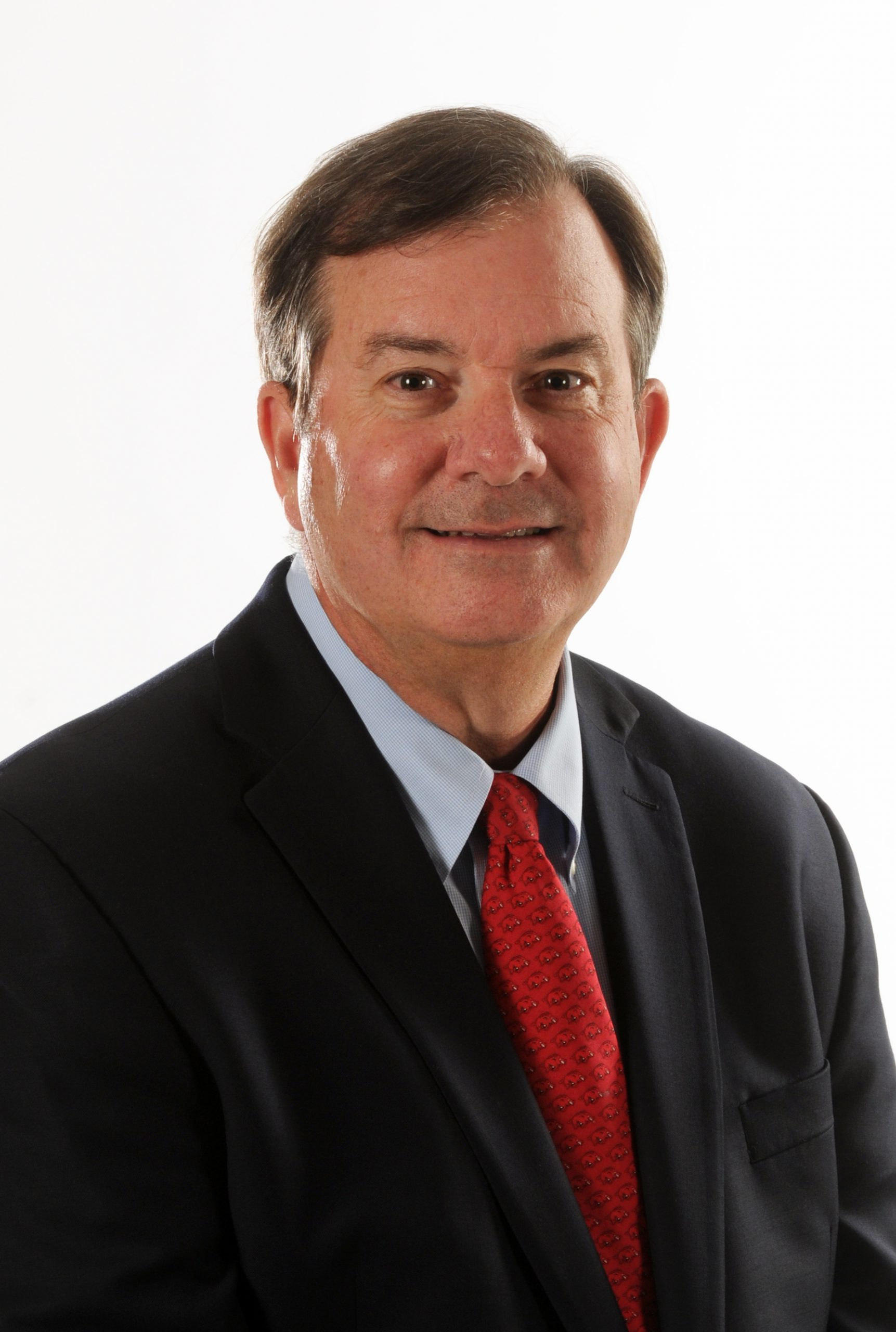 Dr. Barnes was a founding managing partner of Arkansas Specialty Orthopaedics in 1998, where he was president for more than a decade. He has long been active at St. Vincent Infirmary Medical Center, serving on the board of directors from 1997 to 2010 and as president of the St. Vincent Infirmary Physician Hospital Organization.
Currently, Dr. Barnes is the only Arkansas member of The Hip Society and The Knee Society and has been since the death of Carl L. Nelson, MD. He is past president of the Arkansas Orthopaedic Society, the Southern Orthopaedic Association, and the Society for Arthritic Joint Surgery. He was named the Distinguished Southern Orthopaedist by the Southern Orthopaedic Association in 2014. Dr. Barnes is active with the Arkansas Arthritis Foundation and previously served on its Board of Directors. He earned the organization's Person of the Year honor in 2000 and was named 2019 Arkansas Business Health Care Heroes Administrator of the year.
Dr. Barnes lectures nationally and internationally on total joint replacement surgery and has been active in research focusing on the hip and knee. He established HipKnee Arkansas Foundation, a nonprofit research foundation and motion detection laboratory to further study patients with arthritis.
He has been published extensively and is on the editorial boards of peer-reviewed publications, including the Journal of Arthroplasty and serves as editor of the Journal of Surgical Orthopaedic Advances.
He holds four patents for orthopaedic surgery devices that he developed and has designed numerous hip and knee implants. Dr. Barnes is also known nationally for his expertise in healthcare quality, efficiency, and new payment structures that were ushered in with health system reform. He has participated in Operation Walk trips with chapters from Los Angeles, Boston; Maryland; and Little Rock, Ark.
As a member of AAHKS since 1997, Dr. Barnes has served as AAHKS Treasurer and as treasurer for the Foundation for Arthroplasty Research and Education (FARE). His leadership helped move AAHKS research initiatives forward and was involved with physician reimbursement on the national level with the Advocacy Committee. Dr. Barnes was key to developing the team and business courses at the AAHKS Annual Meeting.
About the American Association of Hip and Knee Surgeons
Established in 1991, the mission of AAHKS is to advance hip and knee patient care through education and advocacy. AAHKS has a membership of over 4,000 surgeons and other hip and knee health care professionals.
Contact
Denise Smith Rodd
drodd@aahks.org