Podcast: Play in new window | Download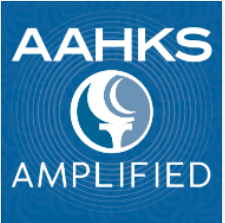 In this episode of AAHKS Amplified, liaisons to the Patient and Public Relations Committee Connor A. King, MD from the Young Arthroplasty Group (YAG) and Obinna O. Adigweme, MD from the Diversity Advisory Board (DAB) recorded a podcast on partial knee replacement and were joined by two leaders in the field – Jess H. Lonner, MD and Keith R. Berend, MD. 
In this recording, they discuss the increasing popularity of partial knee replacement and it being a heavily sought out alternative for total knee replacement. In this procedure, only the damaged part of the knee is replaced. All the other parts of the patient's knee, including all ligaments is preserved.
We hope you enjoy this recording and find it helpful. When you have finished listening to Part 1 of this recording, be sure to listen to Part 2! 
In this episode:

Obinna O. Adigweme, MD – Liaison to the Patient and Public Relations Committee
Connor A. King, MD – Liaison to the Patient and Public Relations Committee
Keith R. Berend, MD – Special Guest
Jess H. Lonner, MD – Special Guest