Podcast: Play in new window | Download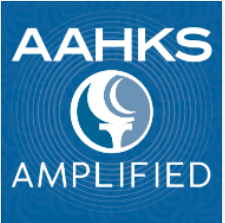 Thanks for returning for Part 2 of Partial Knee Replacement. We hope you found Part 1 to be insightful! Again, liaison's to the Patient and Public Relations Committee Obinna O. Adigweme, MD and Connor A. King, MD were joined by two leaders in the field, Keith R. Berend, MD and Jess H. Lonner, MD to discuss the increasing popularity of partial knee replacement and it being a heavily sought out alternative for total knee replacement.
Enjoy, and thanks for listening to AAHKS Amplified!
In this episode:
Obinna O. Adigweme, MD – Liaison to the Patient and Public Relations Committee
Connor A. King, MD – Liaison to the Patient and Public Relations Committee
Keith R. Berend, MD – Special Guest
Jess H. Lonner, MD – Special Guest